Coshocton-Fairfield-Licking-Perry
Solid Waste District
Coshocton-Fairfield-Licking-Perry Solid Waste District 675 Price Rd. Newark, OH 43055 PH: 740-349-6308 Fax: 740-349-6309 email: cflpswd@windstream.net




District News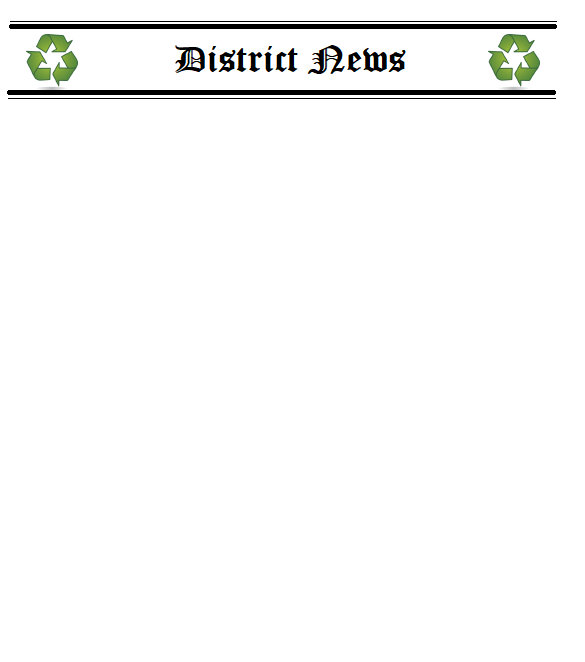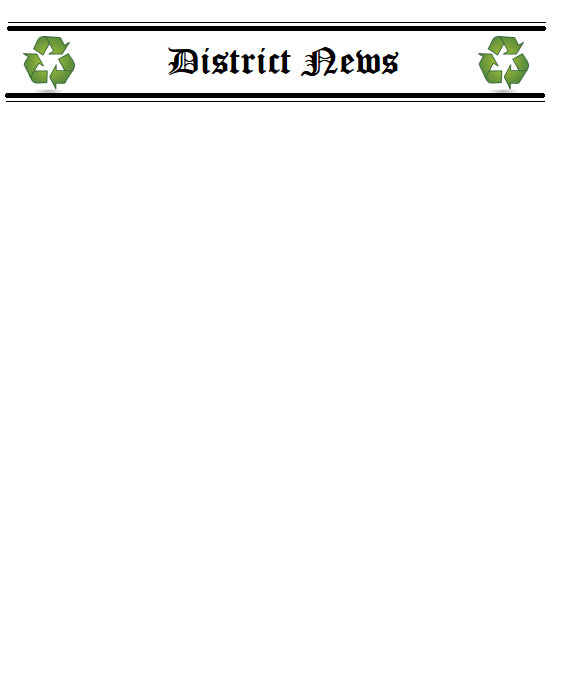 UPCOMING MEETINGS AND EVENTS
(click on the event for further details)
20 South Second St., Newark. Donald D. Hill Administration Building, Room A in basement. Meeting begins at 9:00 am. Purpose of the meeting is to conduct regular business.




April 18, 2014 - Policy Committee Meeting
Every five years, solid waste districts give their solid waste management plans a facelift, updating data and strategies for meeting state goals.

It is time to begin the update of the plan for our solid waste district, and the Policy Committee got underway in January with formation of subcommittees.

Subcommittees are meetng to address disposal, recycling, marketing and outreach, special wastes, business recycling, and finance. Times and dates are posted here so interested residents can attend.


Once the plan has been updated and received public comment, it will be sent to all municipalities and townships for approval. Then it will be sent to the Ohio EPA for final approval. The whole process is expected to take 18 months.
Recently, Coshocton County's Recycling program began delivering materials to a Rumpke Recycling Center in Mt. Vernon. The center accepts a wider range of plastics than the previous processor, so residents of Coshocton County now have more materials they can divert from landfills.

Just like Licking County, Coshocton County now accepts plastic bottles labeled #1 through #7. Bottles are containers with the neck smaller than the body. Neither program accepts plastic bags, clamshells, styrofoam, toys, swimming pools, siding, or other non-bottle plastic.
Subcommittee Meetings - 675 Price Rd
February 28, 2014 (third floor)
March 6, 2014 (third floor)
March 13, 2014 (third floor)
February 28, 2014 (basement)